Brief
RDP / SSH Connection to our VPS Service is been limited to certain countries for security reasons due to some hacks / attacks such as brute force attack or rainbow Tables.
Problem
If you purchased a VPS from us and you noticed the following issue while your trying to access to RDP or SSH directly or via our panel console:
SSH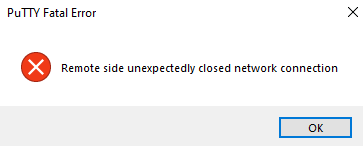 RDP

Cause
Your Country and / or ISP IP range is in the deny list in our firewall.
Solution
Submit a ticket to our networking department with your Country and ISP name and our networking staff will get your IP / Country / ISP whitelisted.
Note: You must be logged in in order to contact our networking department.